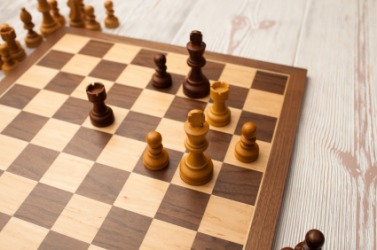 The endgame of a chess match.
---
endgame
noun
the final stage of a game of chess, in which each player has only a few pieces left
the final stage of anything
---
endgame
also end game
noun
Games The final stage of a chess game after most of the pieces have been removed from the board.
The final stage of an extended process or course of events: the diplomatic endgame that led to the treaty.
---
endgame
Noun
(plural endgames)
(chess) The part of a chess game in which there are few pieces left.
---