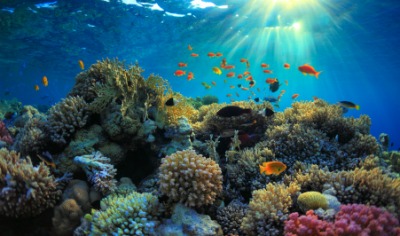 This coral reef is an example of an ecosystem.
noun
The definition of an ecosystem is a group of plants, animals and bacteria that work together to remain healthy.

An example of an ecosystem is a coral reef.
---
ecosystem
a system made up of a community of animals, plants, and bacteria interrelated together with its physical and chemical environment
Origin of ecosystem
eco- + system
---
ecosystem
noun
An ecological community together with its environment, functioning as a unit.
---
ecosystem

---