digestive system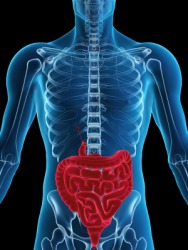 The human digestive system.
---
digestive system
noun
The digestive tract and digestive glands regarded as an integrated system responsible for the ingestion, digestion, and absorption of food.
---
digestive system
Noun
(plural digestive systems)
(anatomy) A system of organs for the purpose of digesting food.
All the food that you eat goes through your digestive system and is digested.
---