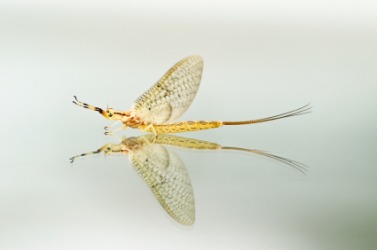 The adult mayfly or dayfly.
noun
The definition of a dayfly is a thin insect that lives in freshwater for about a year and lives as an adult on land for a few hours to a few days.

An example of a dayfly is a mayfly.
---
dayfly
noun
pl.
-·flies·
the adult mayfly
---
dayfly

---