D-day
[dē′dā′]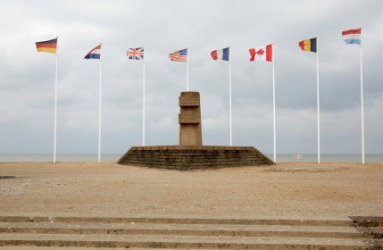 Memorial to the soldiers who landed in Normandy on D-day, June 6th, 1944.
noun
D-day is defined as a day when a military attack or important event is planned to take place.

An example of D-day was June 6, 1944 when France was invaded by the Allied forces in World War II.
---
D-Day
---
D-Day
noun
The unnamed day on which an operation or offensive is to be launched.
The day on which the Allied forces invaded France during World War II (June 6, 1944).
Origin of D-day
D
(abbr. of
day
) +
day
.
---
D-Day
---
D-Day
Variant of D-day
or D-Day
noun
the day on which a military attack or other important event is to take place; specif., June 6, 1944, the day of the invasion of W Europe by Allied forces in WWII
Origin of D-day
D
, the first letter of
day