noun
The definition of a charmer is a person who is enchanting or delightful to be around.

An example of charmer is an attractive woman with a witty sense of humor.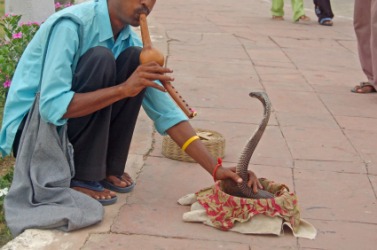 A snake charmer with a cobra snake.
---
charmer
noun
a delightful, fascinating, or attractive person
a person who seemingly casts a spell; enchanter: a snake charmer
Origin of charmer
see charm
---
charmer
noun
One that charms, especially a disarmingly attractive person.
One who casts spells; an enchanter or magician.
---
charmer
---