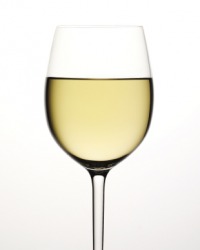 A glass of Chablis wine.
---
chablis
noun
a dry white Burgundy wine made in or near the town of Chablis, France
white wine of similar type made elsewhere
---
chablis
noun
A very dry white Burgundy wine originally from east-central France.
A blended white table wine of California.
Origin of Chablis
After
Chablis, a village of north-central France
.
---
chablis
---
chablis
Variant of Chablis
noun
a dry white Burgundy wine made in or near the town of Chablis, France
white wine of similar type made elsewhere