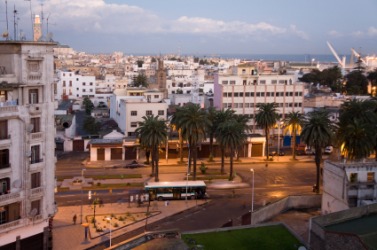 The city of Casablanca.
---
Casablanca
seaport in NW Morocco, on the Atlantic: pop. 3,448,000
---
Casablanca
A city of northwest Morocco on the Atlantic Ocean south-southwest of Tangier. Founded by the Portuguese in the 1500s, it became a center of French influence in Africa after 1907. It is now Morocco's largest city.
---
Casablanca
Proper noun
An ancient city in Morocco.
---