Capri
[kä prē′, kə-; kä′prē′]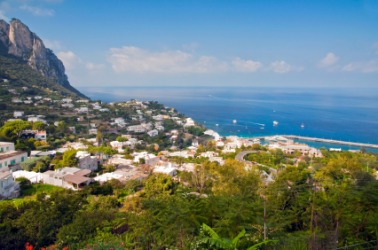 An aerial view of a town on the island of Capri.
---
Capri
island near the entrance to the Bay of Naples: 4 sq mi (10.4 sq km)
---
Capri
An island of southern Italy on the southern edge of the Bay of Naples. A popular resort since Roman times, it is famous for its Blue Grotto, a picturesque cave indenting the island's high, precipitous coast.
---
Capri
---