noun
The definition of calligraphy refers to a special, formal style of handwriting.

The formal writing often used on wedding invitations is an example of calligraphy.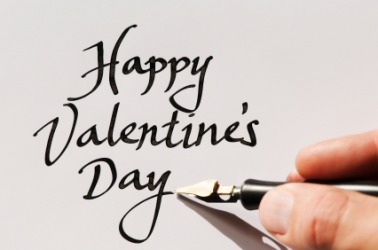 A greeting written with calligraphy.
---
calligraphy definition by Webster's New World
noun
beautiful handwriting, esp. as an art
handwriting; penmanship
Origin: Classical Greek kalligraphia ; from kalligraphos ; from kallos, beauty plush graphein, to write: see graphic
Webster's New World College Dictionary Copyright © 2010 by Wiley Publishing, Inc., Cleveland, Ohio. Used by arrangement with John Wiley & Sons, Inc.
---
calligraphy definition by American Heritage Dictionary
noun
a. The art of fine handwriting.

b. Works in fine handwriting considered as a group.

Handwriting.
Origin: French calligraphie, from Greek kalligraphiā, beautiful writing : kalli-, beautiful (from kallos, beauty) + -graphiā, -graphy.
Related Forms:
cal·ligˈra·pher, cal·ligˈra·phist

noun
calˌli·graphˈic

adjective