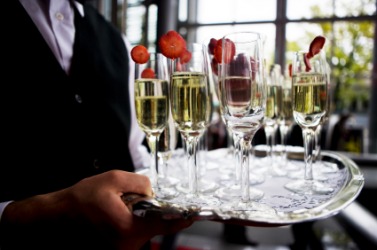 A butler butles.
verb
The definition of butle means to serve as a butler.

An example of butle is a man serving wine and dinner to guests in a home.
---
butle
intransitive verb
-·led

,

-·ling
Informal
to serve as a butler: a humorous usage
Origin of butle
from butler
---
butle

Verb
(third-person singular simple present butles, present participle butling, simple past and past participle butled)
(neologism, rare, often humorous) To be or act as a butler.
---