Bremen
[brem′ən; Ger brā′mən]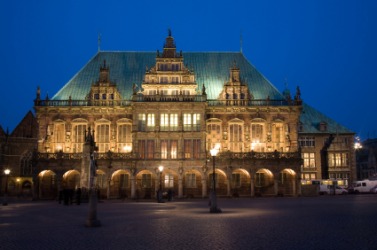 Old city hall in Bremen.
---
Bremen
state of NW Germany, consisting of the cities of Bremen & Bremerhaven: 156 sq mi (404 sq km); pop. 686,000

capital of this state: port on the Weser River: pop. 553,000
---
Bremen
A city of northwest Germany on the Weser River southwest of Hamburg. It is a major port and was a leading member of the Hanseatic League in the Middle Ages.
---
Bremen
---