breast stroke
breast stroke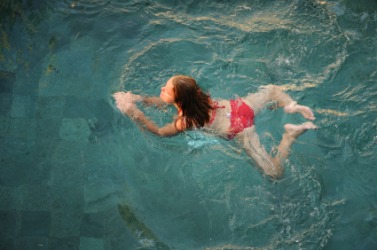 A young woman doing the breast stroke.
noun
The definition of breast stroke is a stroke used in swimming that involves being face down in the water, pushing your arms forward and then circling them backwards while curling your legs in a frog-like kick to propel you forward.

An example of breast stroke is a swimming stroke.
---
breast stroke
a stroke performed face down in which both arms are extended outward and sideways from a position close to the chest, while the legs engage in a frog kick
a contest in which each participant uses such a stroke
---