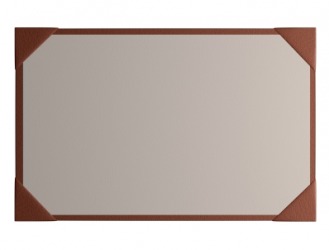 A desk blotter.
---
blotter
noun
a piece of blotting paper
☆ a book for recording events as they occur: a police blotter is a record of arrests and charges
---
blotter
noun
A piece or pad of blotting paper.
A book containing daily records of occurrences or transactions: a police blotter.
---
blotter
---