biodegradable
[-di grā′də bəl]
adjective
The definition of biodegradable is something that can decompose or break down naturally by microbial action.

An example of biodegradable is vegetable scraps.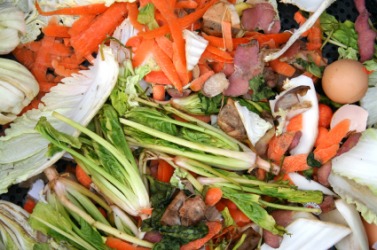 This pile of kitchen scraps is biodegradable.
---
biodegradable
adjective
capable of being readily decomposed by microbial action, as some detergents
Origin of biodegradable
bio- + degrad(e) + -able
---
biodegradable
adjective
Capable of being decomposed by biological agents, especially bacteria: a biodegradable detergent.
Related Forms:
bi′o·de·grad′a·bil′i·ty

noun
---
biodegradable
Noun
(plural biodegradables)
Any material that can be decomposed by biological activity.
See also:
biodégradable
---