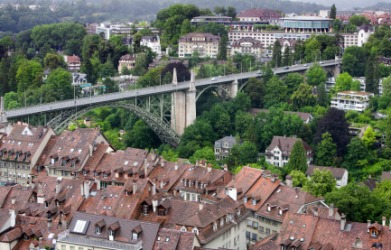 A view of the city of Bern.
---
Bern
capital of Switzerland & of Bern canton, on the Aare River: pop. 134,000

canton of WC Switzerland: 2,336 sq mi (6,050 sq km); pop. 944,000
---
Bern
or Berne
The capital of Switzerland, in the west-central part of the country on the Aare River. Founded as a military post in 1191, it became part of the Swiss Confederation in 1353 and its capital in 1848.
---
Bern
---