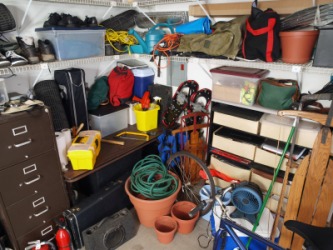 Bejesus, what a mess!
interjection
The definition of bejesus is a word to use instead of "Jesus" to express surprise, anger or other negative feelings.

An example of a time when someone might shout "Bejesus" is when she sees that her spouse made a mess of the kitchen.
---
bejesus
used variously to express surprise, pleasure, anger, annoyance, etc.
Slang
a term of indefinite meaning, often used to provide emphasis, esp. in such phrases as
beat (or scare) the bejesus out of
Origin of bejesus
euphemism for
by Jesus
---
bejesus
also be·jee·zus
noun
Slang
Used euphemistically for intensive effect in idioms such as scare the bejesus out of (someone) for scare (someone) very much.
interjection
Used to express exasperation, annoyance, or surprise.
Origin of bejesus
Alteration of
by Jesus
---
bejesus

---