interjection
The definition of bejesus is a word to use instead of "Jesus" to express surprise, anger or other negative feelings.

An example of a time when someone might shout "Bejesus" is when she sees that her spouse made a mess of the kitchen.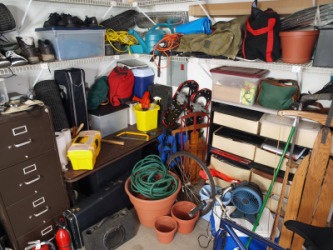 Bejesus, what a mess!
---
bejesus definition by Webster's New World
interjection
used variously to express surprise, pleasure, anger, annoyance, etc.
noun
Slang
a term of indefinite meaning, often used to provide emphasis, esp. in such phrases as
Origin: euphemism for by Jesus
Webster's New World College Dictionary Copyright © 2010 by Wiley Publishing, Inc., Cleveland, Ohio. Used by arrangement with John Wiley & Sons, Inc.
---
bejesus definition by American Heritage Dictionary
noun
Slang
Used as an intensive: The bear scared the bejesus out of us.
Origin: Alteration of by Jesus.