beaujolais
[bō′z̸hə lā′]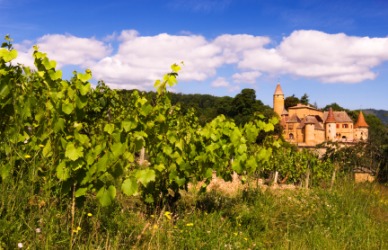 Vineyards in the Beaujolais region of France.
---
beaujolais
noun
light, fruity red wine from the Beaujolais district in southern Burgundy
a similar type of red wine made elsewhere
---
beaujolais
A hilly region of east-central France west of the Saône River between Mâcon and Lyon. It is noted for its wine.
noun
A light red table wine made from the gamay grape.
Origin of Beaujolais
After
Beaujolais
1
.
---
beaujolais
Variant of Beaujolais
noun
light, fruity red wine from the Beaujolais district in southern Burgundy
a similar type of red wine made elsewhere