adjective
The definition of beaucoup is a slang expression that means many or much.

Ten million dollars is an example of beaucoup money.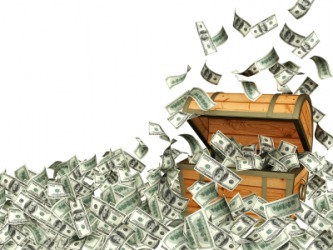 Beaucoup dollars!
---
beaucoup definition by Webster's New World
noun
very much; very many
Origin: French
adjective
Slang
a lot of; much or many:
beaucoup dollars in the bank
Origin: ; from beaucoup
Webster's New World College Dictionary Copyright © 2010 by Wiley Publishing, Inc., Cleveland, Ohio. Used by arrangement with John Wiley & Sons, Inc.
---
beaucoup definition by American Heritage Dictionary
also boo·coo or boo·koo Chiefly Southern U.S.
adjective
Many; much: beaucoup money.
noun
pl.
beau·coups
also
boo·coos
or
boo·koos
An abundance; a lot.
adverb
In abundance; galore: I like that beaucoup.
Origin: French : beau, bel, fine, handsome; see beau + coup, stroke; see coup.