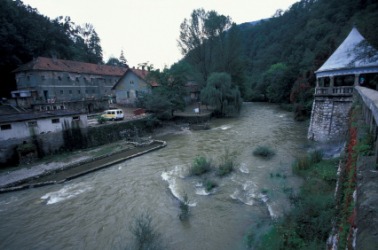 A river in the Banat region.
---
Banat
agricultural region in SE Europe, in the Danube River basin: formerly a part of Hungary (1779-1919?), it was divided among Hungary, Romania, & Yugoslavia in 1920
---
Banat
A historical region of southeast-central Europe extending across western Romania, northeast Serbia, and southern Hungary. Formerly an ethnically mixed province of the Habsburg empire, it was partitioned with the breakup of Austria-Hungary in 1918.
---
Banat
See also:
bánat
---