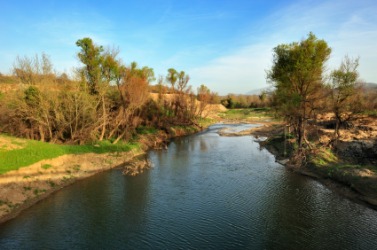 River in Arcadia, Greece.
---
Arcadia
noun
any place of rural peace and simplicity
Origin of Arcadia
after Arcadia
ancient, relatively isolated pastoral region in the central Peloponnesus

department of modern Greece occupying the same general area
---
Arcadia
also Ar·ca·dy
A region of ancient Greece in the Peloponnesus. Its relatively isolated inhabitants proverbially lived a simple, pastoral life.
also ar·ca·di·a
noun
A region offering rural simplicity and contentment.
---
Arcadia
Noun
(plural arcadias)
Alternative capitalization of Arcadia.
---