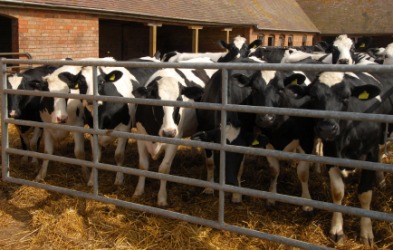 Breeding cows is animal husbandry.
noun
The definition of animal husbandry is the practice of breeding and raising domestic animals.

Getting a prized cow to mate with a strong bull is an example of animal husbandry.
---
animal husbandry
the care and raising of domesticated animals, as cattle, horses, sheep, etc.
---
animal husbandry
noun
The branch of agriculture concerned with the care and breeding of domestic animals such as cattle, hogs, sheep, and horses.
---
animal-husbandry

Noun
(uncountable)
The management and care of farm animals by humans for profit, in which genetic qualities and behaviour, considered to be advantageous to humans, are further developed.
---