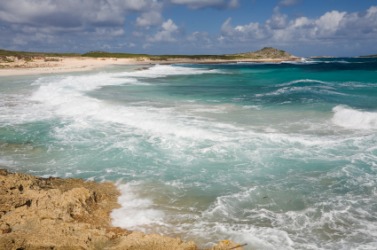 An Anguilla beach scene.
---
Anguilla
island of the Leeward group in the West Indies: with nearby islands, it constitutes a dependency of the United Kingdom: 60 sq mi (155 sq km); pop. 9,000
---
Anguilla
An island of the British West Indies in the northern Leeward Islands. Inhabited by Arawaks when British settlers arrived in the 17th century, Anguilla was part of the self-governing colony of St. Kitts-Nevis-Anguilla until 1967, when it seceded unilaterally. A bid for full independence led to the landing of British troops in 1969. Anguilla became a separate British dependency in 1980.
---
Anguilla
---