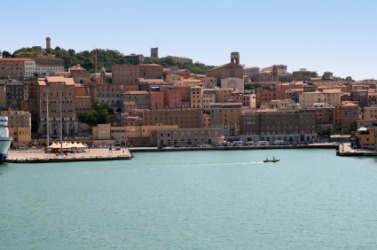 Ancona, Italy.
---
Ancona
seaport in central Italy, on the Adriatic: pop. 101,000
---
Ancona
A city of central Italy on the Adriatic Sea. It is a leading port and an industrial and commercial center.
---
Ancona
Noun
(plural anconas or ancone)
An altarpiece, especially one of multiple connected pictures
Alternative form of ancon.
Noun
(plural Anconas)
A breed of poultry.
---