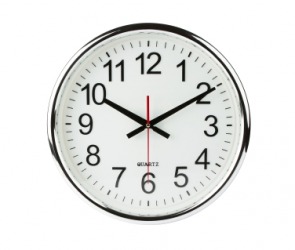 An analog clock.
noun
The definition of an analog clock is a clock that shows what time it is with hands pointing to the numbers.

An example of an analog clock is one where both the big and little hands are on 12 at noon and midnight.
---
analog-clock

Origin
This is a retronym coined when digital clocks became common.
---