alliteration

al·lit·er·a·tion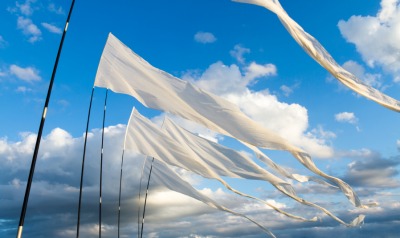 Wind whipping wildly is an example of alliteration.
noun
The definition of alliteration is a grammatical term meaning two or more words in a row starting with the same sounds.

An example of alliteration is to write, "...winds whipping wildly."
---
alliteration
repetition of an initial sound, usually of a consonant or cluster, in two or more words of a phrase, line of poetry, etc. (Ex.: "What a tale of terror now their turbulency tells!")
Origin of alliteration
Medieval Latin
alliteratio
from Classical Latin
ad-
, to +
littera
, letter
---
alliteration
noun
The repetition of identical or similar sounds at the beginning of words or in stressed syllables, as in "on scrolls of silver snowy sentences" ( Hart Crane ) Modern alliteration is predominantly consonantal; certain literary traditions, such as Old English verse, also alliterate using vowel sounds.
Origin of alliteration
From
ad-
Latin
littera
letter
---
alliteration

Noun
(plural alliterations)
The repetition of consonants at the beginning of two or more words immediately succeeding each other, or at short intervals.
The recurrence of the same letter in accented parts of words, as in Anglo-Saxon alliterative meter.
---