acrobatics

ac·ro·bat·ics
the art, skill, or tricks of an acrobat
any difficult or intricate tricks requiring great skill or agility: mental acrobatics
---
acrobatics
noun
a. used with a pl. verb The gymnastic moves of an acrobat.

b. used with a sing. or pl. verb The art, skill, or performance of an acrobat.

used with a pl. verb A display of spectacular virtuosic skill and agility: vocal acrobatics.
acrobatics
---
acrobatics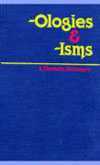 See also athletics; tightrope walking.
acrobatics
the acrobat's art; hence, other kinds of stunts, as aircraft acrobatics. Also spelled
acrobatism
.
acrobatism
acrobatics.
equilibrist
one who performs feats that require an unusual sense of balance, as a tightrope walker.
funambulism
the art of walking a tightrope. —
funambulist,
n.
---
acrobatics

---