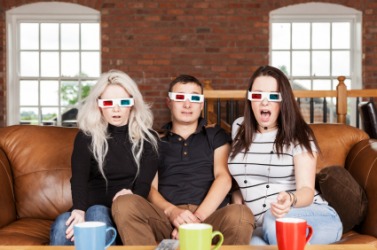 People wearing special glasses to watch a 3D movie.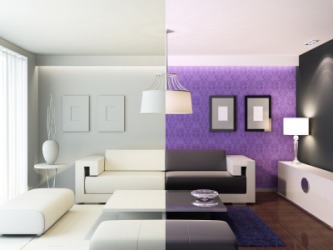 A render of a 3D living room.
noun
3D is defined as a system or effect used in a movie or object to provide three dimensions - width, length and depth.

An example of 3D is a movie in which you are given special glasses to watch.
---
3-D
producing or designed to produce an effect of three dimensions; three-dimensional: a 3-D movie
a system or effect that adds a three-dimensional appearance to visual images, as in films, slides, or drawings
---
3D
or 3-D also three-D
adjective
Three-dimensional.
noun
A three-dimensional medium, display, or performance, especially a cinematic or graphic medium in three dimensions: They shot the movie in 3D.
---
3d

Abbreviations
Third, as in: after the second; commonly used in legal writing.
Adjective
(not comparable)
Alternative spelling of 3-D.
---
3-d - Computer Definition
3D
(1) For stereoscopic 3D concepts, see 3D visualization and 3D rendering.
(2) (3Dimensional) Objects that are rendered visually on paper, film or on screen in three planes representing width, height and depth (X, Y and Z). In the computer, a 2D drawing program can be used to illustrate a 3D object; however, in order to interactively rotate an object in all axes, it must be created as a 3D drawing in a 3D drawing program. See 3D modeling, 3D animation and 3D graphics. Contrast with 2D.
---