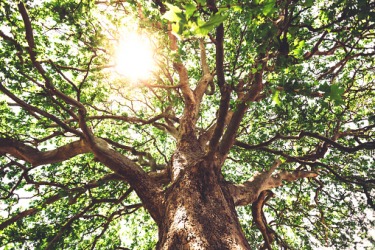 A sycamore tree
noun
The definition of platanus is a genus of tall trees which are native to the Northern Hemisphere.

An example of platanus is the Platanus occidentalis which is commonly called the American Sycamore.

YourDictionary definition and usage example. Copyright © 2018 by LoveToKnow Corp

Link to this page

Cite this page

MLA Style

"Platanus." YourDictionary. LoveToKnow. www.yourdictionary.com/Platanus.

APA Style

Platanus. (n.d.). In YourDictionary. Retrieved from https://www.yourdictionary.com/Platanus
---
platanus
Origin
From Latin platanus
English Wiktionary. Available under CC-BY-SA license.
Link to this page
Cite this page
MLA Style
"Platanus." YourDictionary. LoveToKnow. www.yourdictionary.com/Platanus.
APA Style
Platanus. (n.d.). In YourDictionary. Retrieved from https://www.yourdictionary.com/Platanus
---
Sentence Examples
---
California and Arizona have each a soecies of Platanus, a dying-out genus.
Sycamore (Ater pseudo-platanus), sometimes mistakenly called the plane tree, is common in Germany and Britain and in the eastern states of North America.
Pseudo-platanus, the sycamore or great maple, is a handsome tree of quick growth, with a smooth bark.
The genera of Dicotyledons represented are Quercus, Sassafras, Platanus, Celastrophyllum, Cissites, Viburnites.
WORDS NEAR platanus IN THE DICTIONARY
---