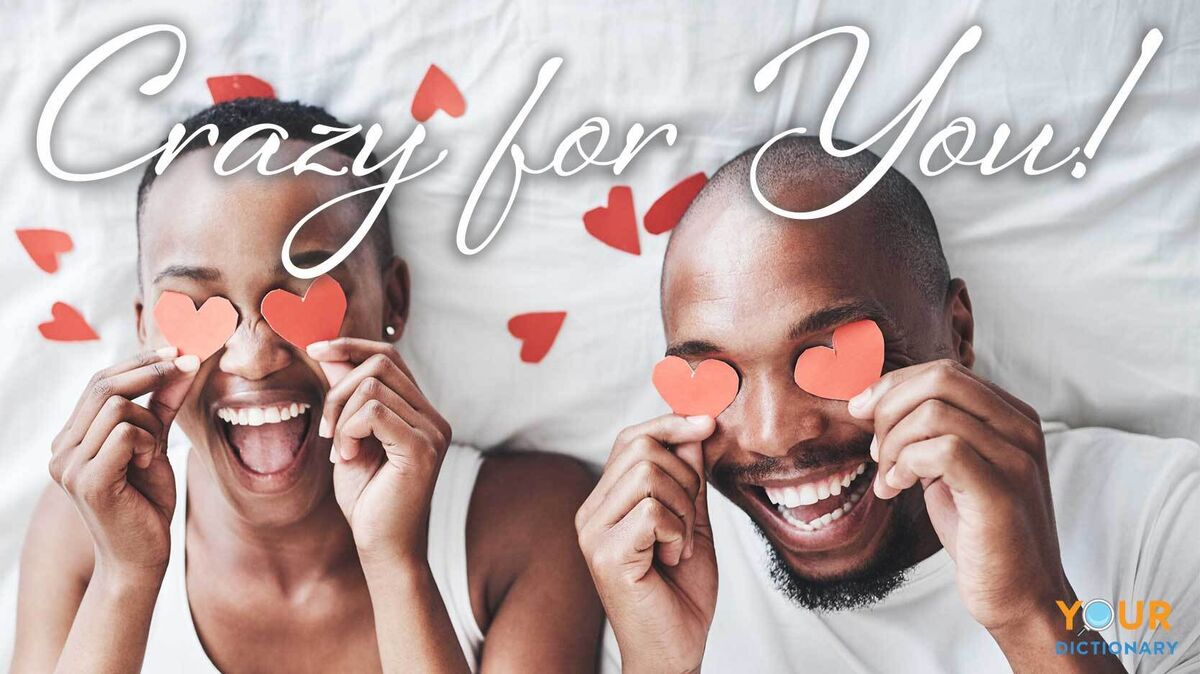 Are you looking for just the right words to express how you feel? Perhaps a simple "I love you" doesn't carry enough weight and you need to dress it up a little. Fear not! Help is on the way! Browse lists of romantic words to describe someone you love, along with a few phrases that just might spark the proverbial fires.
There's no denying the weight of the three most romantic words, "I love you." But, if you're looking to write a letter with a tad more creativity, here are some other romantic words for you to consider:
adorable
amazing
angel
beau

beautiful
beloved
better half
bewitching
crazy for you
darling
dearest
enchanting
enthralling
friend and lover
gorgeous
handsome
heavenly
intoxicating
life-changing

main squeeze
my everything
paramour
sweetheart
swoon

wonderful
How about a list of action words? Many, though not all, of the words below can be substituted for the verb "love" in "I love you." Perhaps you can use a few of these words to describe the way you feel.
adore
admire
beguile
care
caress
cherish
choose
court
cuddle
daydream

embrace
entice
delight
fantasize
immortalize
mesmerize
need
overture
prize
treasure
value
want
woo
worship
yearn
Synonyms for Romance/Romantic
Using words that mean basically the same thing as romance or romantic can be another great option when you're searching for words to describe someone you love.
adoration
amorous
ardent
chivalrous

courtship
dalliance
devotion
doting
dreamy
enamored

fancy
fairy-tale
fanciful
goo goo
impassioned
infatuation
intimate
liaison
lovesick
lovey-dovey
passionate
reverence
sensual
starry-eyed
tender
A romantic nickname can be a great way to use words to describe someone you love.
babe

baby

baby doll
babycakes
bae
better half
boo

buttercup
cupcake
cutie
darling
honey

keeper of my heart
light of my life
lover

my love
my sweet
prince charming
princess
pumpkin
snuggle bunny
sugar
sunshine
sweetie
sweetness
Another way to tell someone "I love you" is to say it in another language.
French - je t'aime (zhu t-ehm) or je t'adore (zhu tah-dor)
Greek - s'agapo (sa-ga-pó)
Italian - ti amo (te a-mo)
Hawaiian - aloha Au Ia 'oe (Aloha wau iā-oe)
Russian - ya lyublyu tebya (ya tee-BYAH lyoo-BLYOO)
Spanish - te amo (tay-ah-mo) or te quiero (tay key-aero)
List of Romantic Sayings and Quotes
Along with this list of romantic words, it might also help to have some romantic quotes or sayings by your side.
"Love is composed of a single soul inhabiting two bodies." - Aristotle
"If I had a flower for every time I thought of you, I could walk in my garden forever." - Alfred Lord Tennyson
You hold the key to my heart.

My love for you is unconditional and eternal.
You make my heart skip a beat.

Last night I looked up into the stars and matched each one with a reason why I love you. I was doing great until I ran out of stars.
Sometimes you need more than a list of romantic words to be romantic. After all, actions speak louder than words. However, in the realm of love, a few sweet words never did any harm. Before you start crafting the one-liner to end all one-liners, take a look at expressions of love in words. From there, review these short and sweet love poems for inspiration. Happy romancing!