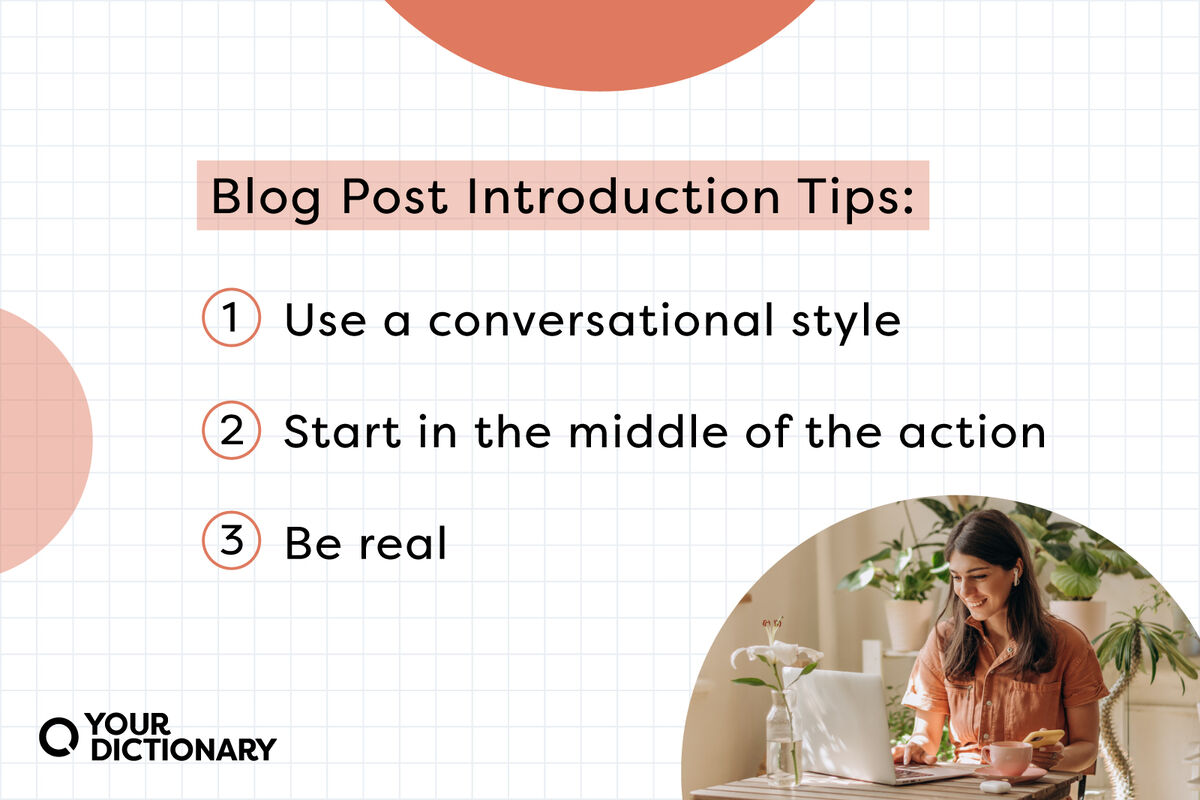 A great blog post intro immediately grabs readers' attention, compelling them to read on. Improve your own blog posts and reader engagement with these relatable blog post introduction examples that readers find irresistable.
Conversational Style in a Food Blog Introduction
Food blogger Jessica Merchant uses an incredible conversational writing style to instantly make readers feel at ease at her blog How Sweet Eats. Her introductions are powerful because they speak directly to the reader as if she were a friend. The reader is charmed and wants to read on, as you can see in this example from her post "Red Wine Bucatini with Pancetta and Parmesan."
This is where I try to convince you to make red wine pasta! Annnd moving right along to Valentine's Day dinner… here we are! Though I have to say that I would like a plate of red wine bucatini for dinner TONIGHT. Just a regular old Wednesday. I mean, why not?
A Lifestyle Blog Introduction With a Hook
Long-running lifestyle blog A Cup of Jo offers plenty of great inspiration for bloggers interested in upping their introduction game. Blogger Joanna Goddard has mastered the art of the relatable intro with a hook. A hook is a writing device that compels a reader to keep reading, and she uses it especially well in her post "How Did You Know You Were Ready to Have a Baby?"
One of the most frequently asked questions I get is "How did you know when you were ready to have a baby?" I'm very happy to share my answer, of course, and over the past few months, I asked 11 other women to weigh in, as well. Their answers were fascinating (and so different!)….
Humor in a Fashion Blog Introduction
Fashion blogger Lizzie Hadfield combines great film photography with a completely relatable and humorous writing style in her blog Shot from the Street. Her introductions are effective because they mix a genuine style with a topic that can be very appearance-based. Here, in her post titled "The Chunky Trainer," she uses humor to get you to read on.
Those of you who watch my YouTube channel will already be familiar with this amazing skirt. I was singing its praises for managing to be that micro length I love, while keeping your dignity safe with a little hidden nylon shorts that lurk underneath. With the check print and wool fabric, despite flashing your legs to the world, this really does feel like a very transitional-appropriate piece….
A Beauty Blog Introduction That's Real
As a topic, beauty lends itself to product-driven, practical blog posts that might not engage the majority of readers. However, blogger Emily Weiss proves that doesn't have to be the case in her long-running blog Into the Gloss. She demonstrates a genuine understanding of her audience with references to real-world commonalities, as you can see in this engaging introduction to the post "Time to Talk Fall Beauty Looks."
Seasons are tricky. In the beginning, they seduce you with their "nice weather" and "new in-season produce." But a farce! By the end of the three-month chunk, everything's gone sour-the temperature has gone from perfect to TOO MUCH, you've been cooking the same thing for dinner two weeks straight, and you've cycled through every weather-apropos item of clothing in your closet.
Emotion and Imagery in a Travel Blog Introduction
Another excellent way to engage a reader is through emotion and vivid imagery. Quality writing can put the reader in the middle of the action, and that's a perfect way to capture the attention of people who love to read about travel.
Travel blogger Kate McCulley runs the blog Adventurous Kate, where she details tips and experiences of being a solo female traveller. Her expressive narrative writing style makes her posts shine, starting with the introduction. You can see this in action in her post "Can Americans Travel to Cuba?"
I'm nervous in the waiting line at Cuban immigration, but I know I shouldn't be. I did everything right. Still, this is Cuba. I'm visiting Cuba as an American. Can Americans travel to Cuba?
More Blog Introduction Examples to Inspire You
A great blog introduction starts with a great first sentence. Let these compelling first sentences inspire your next post:
When the waiter at Le Petit Cochon placed a disappointingly tiny plate of bacon-stuffed olives in front of me, I have to admit, I was as perturbed as you would be.
This morning, I added a new item to my list of things I never thought I'd hear myself say: "Carter, please make that dinosaur stop eating Baby Jesus."
The secret I'm going to tell you about wedding etiquette is guaranteed to have Emily Post spinning in her grave.
Yes, I'm the mom who accidentally put permanent markers in the birthday party favor bags, but before you let that stain your opinion of me, let me explain what happened.
How to Write a Blog Post Introduction
In today's world, readers have virtually unlimited choices when it comes to content. That's why having a strong introduction matters so much. You have mere seconds to capture that reader's attention before they click away. Keep these tips in mind as you start your post:
Use a conversational writing style to help your reader relate. Stay away from formal language.
Bring in some humor, even if it's subtle. People want to have fun reading your blog.
Start in the middle of the action. Tell a great story, starting right when it gets exciting.
Use a hook to make your reader want to learn more about what you have to say.
Write with vivid imagery and great details that immerse your reader in your setting.

Be real. Readers want to read something they relate to, not something impossibly perfect.

More Than the Words

Ultimately, writing a relatable blog post introduction is about more than choosing the right words. It's about tone. Think about what your audience wants to hear and the way they want to hear it, and you'll end up with an introduction that keeps them on your blog for the entire page.