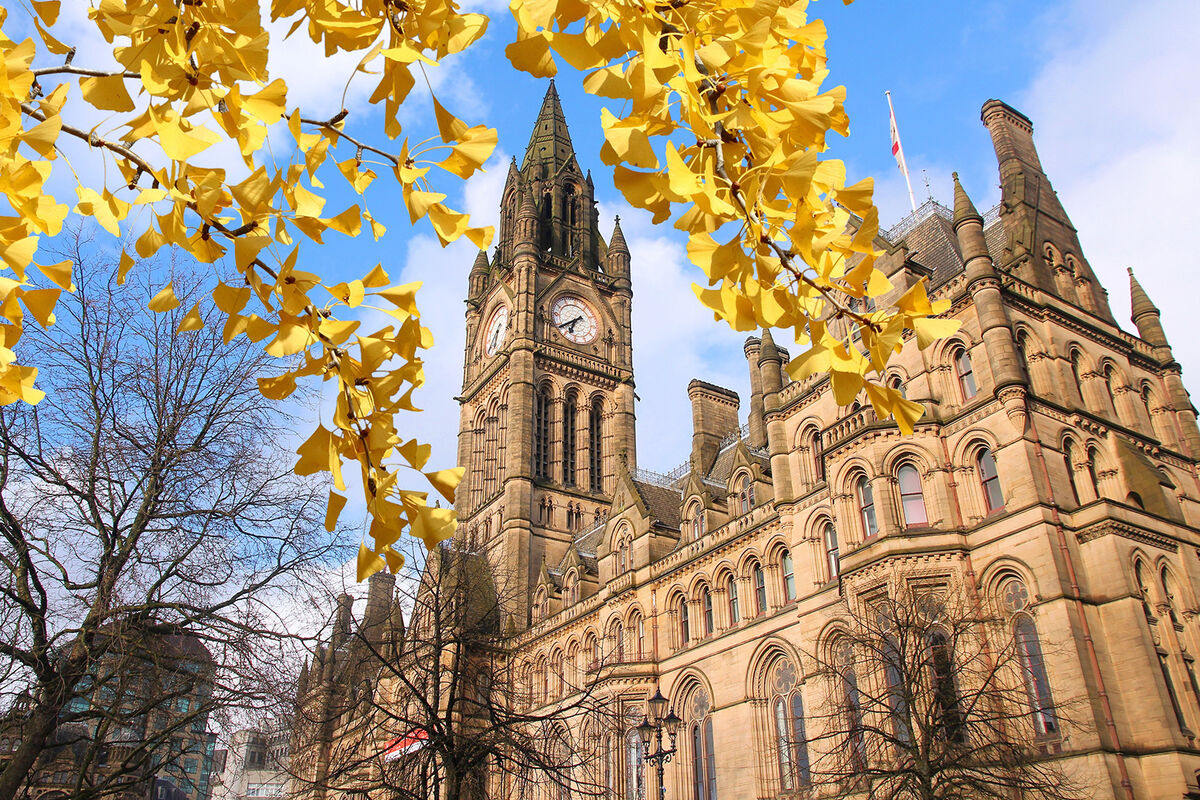 What are people from Manchester, England called? Manchesterians? Manchesterites? Nope: Mancunians. But why? While Mancunians may sound like people from a faraway land, real or imaginary, the answer is far more interesting. To understand why people from Manchester are called Mancunians, we must first look at how Manchester got its name.
Rewind a couple of millennia to when the island we now call Great Britain was conquered by the Roman Empire. The Romans built a fort on a rocky output sometime between A.D. 78-86 that they later rebuilt in stone in the third century. The fort was called Mancunium, meaning "Place of the Breast-like Hill." In 1086, the Anglo-Saxons changed the name to Mameceastre, a combination of the Old English word ceaster, which means "Roman town or city." As the English language evolved, the name morphed into Manchester.
Who and What Is a Mancunian?
Over the years, the people of Manchester came to be known as Mancunians, which is derived from the Medieval Latin name Mancunium. Mancunian is a demonym, a word that is used to describe anyone or anything that comes from a certain place — in this case, Manchester. Mancunian is also often shortened to Manc.
Mancunian or Manc can also refer to the accent and dialect spoken in Manchester, which is famous for being distinct from the rest of England. Of course, there's diversity among Mancunian accents and dialects as well.
How To Tell if You're a Mancunian
You may be a Mancunian (or Manc if you prefer) if you:
were born and raised in Manchester

grew up in Manchester but moved away at some point

attended college in Manchester

moved to Manchester as a child

moved to Manchester for work

lived in Manchester for several years
Manchester has been called home by many influential scientists, musicians, authors, and activists. While some of these notable figures may not have been born in or around Manchester, they have still called the city home and been accepted as honorary Mancunians.
Elizabeth Gaskell (1810-1865) - author of North and South and Wives and Daughters

J.J. Thomson (1856-1940) - Nobel Prize-winning physicist

Emmeline Pankhurst (1858-1928) - political activist who organized the UK suffragette movement and helped women win the right to vote

Ernest Rutherford (1871-1937) - Nobel Prize-winning physicist who split the atom

Matt Busby (1909-1994) - football player and manager of Manchester United

Alan Turing (1912-1954) - mathematician, scientist and father of theoretical computer science and artificial intelligence

Anthony Burgess (1917-1993) - author of A Clockwork Orange

Bernard Manning (1930-2007) - comedian and nightclub owner

Barry Gibb (born 1946) - singer-songwriter and member of the Bee Gees

Robin Gibb (1949-2012) - singer-songwriter and member of the Bee Gees

Maurice Gibb (1949-2003) - singer-songwriter and member of the Bee Gees

Tony Wilson (1950-2007) - record label owner, radio and television presenter and journalist

Danny Boyle (born 1956) - director of Trainspotting and Slumdog Millionaire

Ian Curtis (1956-1980) - lead singer and lyricist of Joy Division

Steven Patrick Morrissey (born 1959) - front man of The Smiths

Johnny Marr (born 1963) - guitarist and co-songwriter of The Smiths

Christopher Eccleston (born 1964) - actor

Noel Gallagher (born 1967) - lead guitarist and co-singer of the band Oasis

Liam Gallagher (born 1972) - lead singer of the band Oasis

Benedict Wong (born 1971) - actor

Holliday Grainger (born 1988) - actress

Tommy Fury (born 1999) - boxer and reality TV personality
Regardless of what side of the pond you live on, the origin of how people and places get their names can be endlessly fascinating.