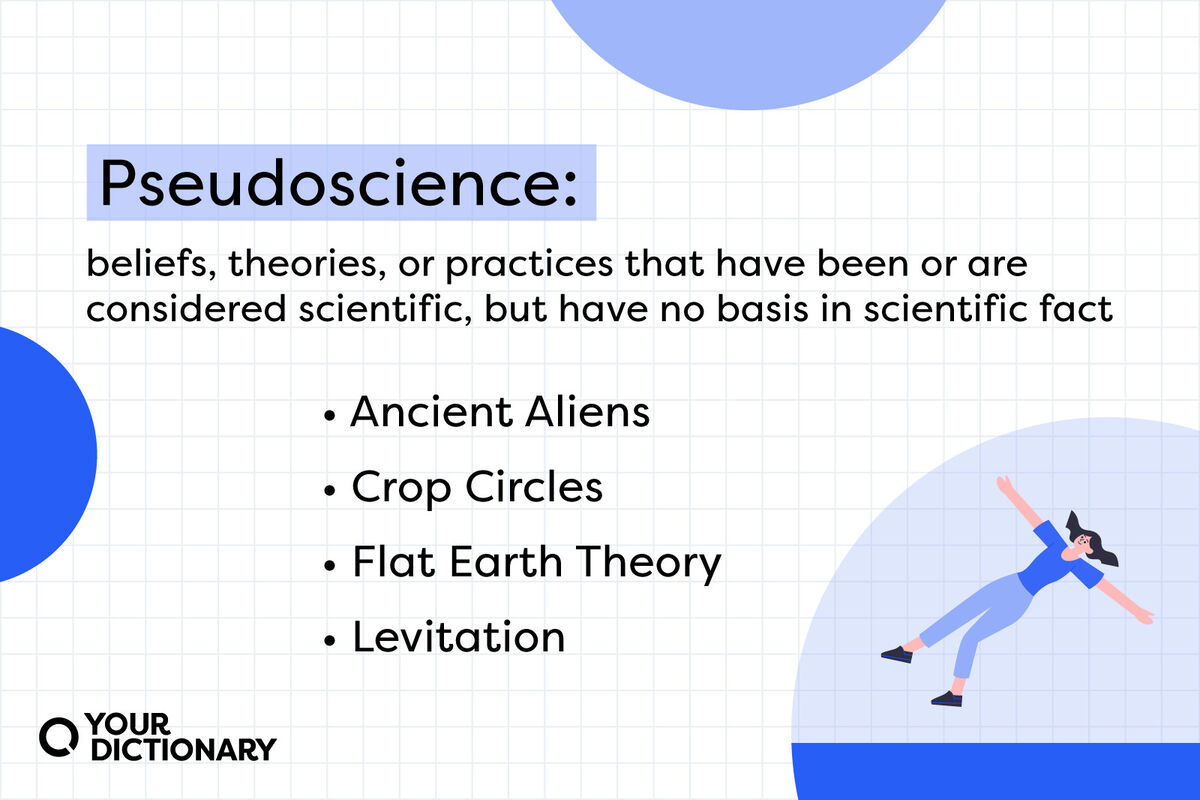 Pseudoscience includes beliefs, theories, or practices that have been or are considered scientific, but have no basis in scientific fact. This could mean they were disproved scientifically, can't be tested scientifically, or lack evidence to support them. The term generally has a negative connotation. When used, someone's insinuating the topic isn't based on scientific findings and is, therefore, lacking in truth.
A popular "science" that's often debunked (or flat out mocked) is astrology. Some people believe the earth's position around other celestial bodies has an impact on our everyday behaviors. Others find it laughable. Who's right and who's wrong? Let's explore further examples of pseudoscience.
Pseudoscience Related to Space and Astronomy
Of all the sciences, it seems astronomy findings should be rather definitive. It's a complex study where, despite the magnitude of studies, we probably haven't even scratched the surface. Let's take a look at pseudosciences that claim to have a basis in astronomy:
Pseudoscience Related to the Earth
If outer space can be plagued with pseudoscientific beliefs, so can Earth. Is it round? Is it flat? Are we the only inhabitants? Have aliens made countless visits without our knowledge? Here are a few related theories:
Pseudoscience Related to the Paranormal
Everyone loves a good ghost story, right? And, what if there was a way to commune with a family member who's passed on? Paranormal activity, as a whole, is often debunked by scientists. Let's take a look at some of the particular practices that are often scoffed:
Pseudoscience Related to Psychology
In the search for personal development and understanding, people are presented with a plethora of healthy living tips and practices. No longer is seeing a therapist or psychologist enough.
Some of the practices listed below are used by legitimate and respected professionals, while others are dismissed as being based on false pretenses. Let's take a look:
Other Pseudoscience Examples
Science creeps into every area of our lives. As such, pseudoscience tends to span everywhere, too. Let's take a look at a few miscellaneous pseudoscience examples.
It's difficult to convince someone who has seen truths unfold in, say, astrology, that their belief system is based on hogwash. It's not only difficult, it may be unfair. In a world full of psychological practices (some real, some pseudo), why not let everyone try to live their best life?
In the meantime, if you start to develop any new theories or practices, perhaps you should run them through a scientific experiment. You can learn more about how to test a hypothesis and review sample scenarios in Examples of Hypothesis Testing.