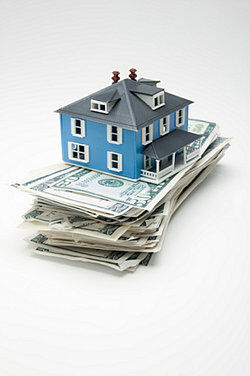 Assets are persons or things that can produce value. People can be assets because of the value they bring to a relationship or organization. Things which are assets have value for the owner because they can be converted into cash. Cash on hand is also considered an asset.
Tangible assets are those that can be touched. Examples include:
Buildings
Cash on deposit
Cash on hand
Certificates of deposit or CDs
Commercial paper
Corporate bonds
Corporate stock
Debentures held
Equipment
Federal agency securities
Federal treasury notes
Guaranteed investment accounts
Inventory
Land
Loans to members of insurance trusts systems
Loans receivables
Marketable equity securities
Marketable securities
Money market funds
Mortgages (receivable) held directly
Mutual funds
Notes receivables
Repurchase agreements
"Restricted" cash and investments
Savings accounts
Share of funds in governmental investment accounts or pools
State and local government securities
Time deposits
Warrants (to purchase securities)
Intangible assets are non-physical, meaning they cannot be touched. They have value because they represent an advantage to a business or organization.
Examples include:
Accounts receivable
Blueprints
Bonds
Brand names
Brand recognition
Broadcast licenses
Buy-sell agreements
Chemical formulas
Computer programs
Computerized databases
Contracts
Cooperative agreements
Copyrights
Customer relationships
Designs & drawings
Distribution rights
Development rights
Distribution networks
Domain names
Drilling rights
Easements
Engineering drawings
Environmental rights
FCC licenses
Film libraries
Food flavorings & recipes
Franchise agreements
Goodwill
Historical documents
Joint ventures
Laboratory notebooks
Landing rights
Licenses
Loan portfolios
Location value
Management contracts
Manual databases
Manuscripts
Medical charts and records
Methodologies
Mineral rights
Musical compositions
Natural resources
Patents
Permits
Procedural manuals
Product designs
Property use rights
Proprietary technology
Royalty agreements
Schematics & diagrams
Securities portfolios
Security interests
Shareholder agreements
Solicitation rights
Supplier contracts
Technology sharing agreements
Title plants
Trademarks
Trade secrets
Trained & assembled workforce
Training manuals
Use rights - air, water, land
Personal assets might be tangible or intangible. They can be assets owned by the person or assets related to the person's personal characteristics.
Examples of owned personal assets include:
Artwork
Automobile
Checking account
Collectibles Electronics Insurance
Jewelry
Investment accounts
Retirement account
Savings account
Examples of personal characteristic assets include:
Great smile
Ability to get along with many different personalities
Positive attitude
Sense of humor
Great communicator
Excellent public speaker
Corporations have long lists of assets including companies and brand names which are owned by the corporation.
Here are some examples of the assets of Disney:
ABC Entertainment Group Animation
Disney-ABC Television Group Disney Channels Worldwide Disney Consumer Products Disney Cruise Line
Disney Interactive Studios Disney Music Group
Disney Online
Disney Publishing Worldwide
Disney Theatrical Group
Disney Vacation Club
Disneyland Paris
Disneyland Resort
ESPN, Inc.
Hong Kong International Theme Parks Lucasfilm
Marvel Entertainment
Walt Disney World Resort
Here are some examples of the assets of PepsiCo:
Aquafina
Aunt Jemima Mixes & Syrups
Baked! Cheetos Snacks
Baked! Doritos Tortilla Chips
Baked! Lay's Potato Crisps
Baked! Ruffles Potato Chips
Baked! Tostitos Tortilla Chips
Cap'n Crunch Cereal
Chester's Popcorn
Cracker Jack Candy Coated Popcorn
Doritos Tortilla Chips
Frito-Lay Nuts & Seeds
Fritos Corn Chips
Funyuns Onion Flavored Rings
Gatorade G Series
Prime 01
Grandma's Cookies
Lay's Potato Chips
Lipton Brisk Sweet Tea
Mountain Dew Livewire
Pepsi
Propel Zero
Quaker Chewy Granola Bars
Quaker Life Cereal
Quaker Instant Oatmeal Rice-A-Roni Side Dishes
Rockstar Energy
Rold Gold Pretzels
Ruffles Potato Chips
Sabra Hummus
Seattle's Best Coffee
SoBe Lifewater
Starbucks Frappuccino
SunChips Multigrain
Snacks Tostito's
Tortilla Chips
Here are some examples of the assets of Time Warner:
HBO
Cartoon Network
Cinemax
CNNMoney.com
CNN News Group
Coastal Living
Cooking Light
DC Comics
Entertainment Weekly
Essence
Fortune
Golf (magazine)
Health
Mad Magazine
People
Southern Living
Sports Illustrated
Sunset
TBS
TNT
TCM
Assets, whether they are business or personal assets, add value to a person or an organization.