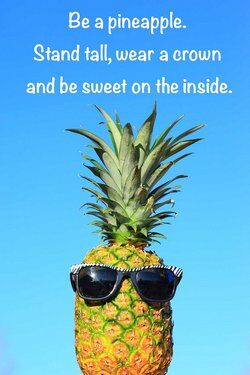 Cute lil' quotes are short sayings that are usually funny or sweet. They are basically one-liners to live by. They are perfect to use on a card to a friend, a quick and cheery text message, or to memorialize in etching on a wine glass.
Find some old favorites, and new snappy, funny ones, sorted by topics: Love and Relationships, Happiness and Life in General.
Cute Love and Relationship Quotes
There is no remedy for love but to love more. - Thoreau
Love is composed of a single soul inhabiting two bodies. - Aristotle
Sometimes I wish I was a little kid again... skinned knees are easier to fix than broken hearts. –Unknown
Love you once, Love you still. Always have, and always will. –Unknown
Roses are red, violets are blue. I'll never love anyone like I love you. –Unknown
Roses are red, violets are blue, sugar is sweet but nothing compared to you. –Unknown
If I had a star for every time you brightened my day...I'd be holding the galaxy in my hands. –Unknown
Anyone can catch your eye but it takes someone special to catch your heart. –Unknown
Nothing compares to you. – Sinead O'Connor
When I count my blessings, I count you twice. – Unknown
Love is when the other person's happiness is more important than your own. - H . Jackson Brown, Jr.
The most important thing in the world is family and love. – John Wooden
Love all, trust a few, do wrong to none. – William Shakespeare
A dog is the only thing on earth that loves you more than you love yourself. – Josh Billings
If love is the answer, could you please rephrase the question? – Lily Tomlin
Marriage is really tough because you have to deal with feelings and lawyers. – Richard Pryor
I want to be your favorite hello and your hardest goodbye. – Unknown
You're like a dictionary. You add meaning to my life. – Unknown
You're the jelly to my peanut butter. - Unknown
Do you believe in love at first sight or should I walk by again? - Unknown
A friend is someone who knows all about you and still loves you. - Elbert Hubbard
We accept the love we think we deserve. – Stephen Chbosky
Love is like the wind, you can't see it but you can feel it. – Nicholas Sparks
Cute Lil' Happiness Quotes
Don't worry, be happy. – Bobby McFerrin
Hakuna Matata… means no worries! – Elton John and Tim Rice
I smile because I have no idea what is going on. – Unknown
There is only one happiness in this life, to love and be loved. – George Sand
I'm not weird! I'm gifted! – Unknown
A smile is happiness you'll find right under your nose. – Tom Wilson
Smile! It makes people wonder what you are up to. - Unknown
Click your heels and say, "I need a life, I need a life." - Unknown
Blessed are they who can laugh at themselves for they shall never cease to be amused. - Unknown
Hope is the only thing stronger than fear. – Suzanne Collins
The poorest man is he whose only wealth is money. – Unknown
The most simple things can bring the most happiness. – Izabella Scorupco
Now and then it's good to pause in our pursuit of happiness and just be happy. – Guillaume Apollinaire
Don't cry because it is over, smile because it happened. – Dr. Seuss
For every minute you are angry you lose sixty seconds of happiness. – Ralph Waldo Emerson
Happiness is a warm puppy. – Charles Schulz
Sanity and happiness are an impossible combination. – Mark Twain
Cute Life in General Quotes
If it weren't for the mistakes I've made, I wouldn't be where I am today. – Unknown
Celebrate every tiny victory. – Unknown
If you cannot do great things, do small things in a great way. – Napoleon Hill
This day was a total waste of make-up. - Unknown
If you think nobody cares if you're alive, try missing a couple of car payments. - Unknown
Please leave a message. However, you have the right to remain silent. Everything you say will be recorded and will be used by us. - Unknown
There's nothing that can help you understand your beliefs more than trying to explain them to an inquisitive child. - Frank A. Clark
Cooking lesson #1: Don't fry bacon in the nude. - Unknown
Whatever you are, be a good one. - Abraham Lincoln
Winning is not everything, but wanting to win is. - Vince Lombardi
Wherever you go, go with all your heart. - Confucius
When everything's coming your way, you're in the wrong lane. - Unknown
Accept that some days you're the pigeon, and some days you're the statue. - Unknown
Just keep swimming, just keep swimming. - Dory, Finding Nemo
Be a pineapple. Stand tall, wear a crown and be sweet on the inside. - Unknown
It always seems impossible until it's done. – Nelson Mandela
I have had a perfectly wonderful evening, but this wasn't it. – Groucho Marx
Be faithful in small things because it is in them that your strength lies. – Mother Teresa
Life is either a great adventure or nothing. – Helen Keller
If you're not part of the solution, be part of the problem! - Unknown
Never buy a car you can't push. - Unknown
Never put both feet in your mouth at the same time, because then you don't have a leg to stand on. – Unknown
The first five days after the weekend are always the hardest. – Unknown
Just when the caterpillar thought her life was over, she began to fly. – Barbara Haines Howett
Whether you are looking for a personal motto or a cute saying for a gift or card, these cute quotes are sure to cause smiles.
See more cute quotes