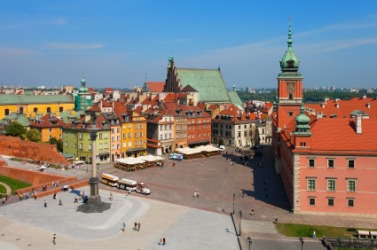 The city of Warsaw, Poland.
---
warsaw
☆
noun
a very large, black grouper (Epinephelus nigritus) of the Caribbean
Origin of warsaw
altered ; from American Spanish
guasa
---
warsaw
The capital of Poland, in the east-central part of the country on the Vistula River. Founded in the 1200s, it replaced Kraków as Poland's capital in 1596. Warsaw was ruled by Russia as an independent kingdom (1815–1915) and became capital of Poland again in 1918. Most of the city's Jewish residents were killed during the German occupation in World War II. Warsaw was rebuilt after 1945 and is today a major cultural, commercial, and industrial center.
---
warsaw
Proper noun
The capital of Poland.
---