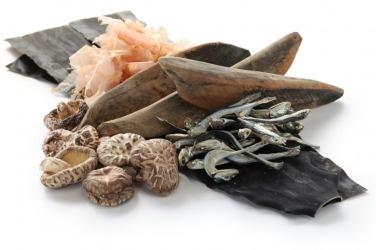 The taste of these items could be described as umami.
noun
The definition of umami is a savory, meaty taste that is experienced with high-protein foods and broths. Umami is one of the five basic tastes (sweet, sour, bitter, salty and umami).

An example of umami is the savory taste of shitake mushrooms in a broth that is seasoned with soy sauce.
---
umami
noun
A taste sensation produced by the presence of glutamates and nucleotides and associated with meats and other high-protein foods. It is sometimes considered to be a fifth basic taste along with the tastes sweet, sour, salty, and bitter.
Origin of umami
Japanese
uma-
stem of
umai
tasty, delicious
-mi
n. suff.
---
umami

Noun
(uncountable)
One of the five basic tastes, the savory taste of foods such as seaweed, cured fish, aged cheeses and meats
The taste of flavor enhancers added to food to accentuate savoriness, notably monosodium glutamate
Origin
From Japanese 旨味, うまみ (umami), which describes the flavour.
---