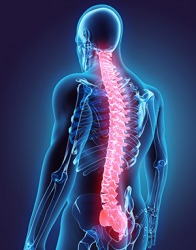 Smoris nodes are found in the mid to lower part of the spine, are fairly common, and usually do not cause any symptoms.
noun
The definition of smoris node is a protrusion of the cartilage on a disc in the spine.

Common Dangers of Smoris Nodes

Protrusion into the marrow of the vertebra, causing inflammation
Back pain
Early death of cells and tissues

An example of smoris node is back pain caused by the minor degeneration of the spine in an older person.
---