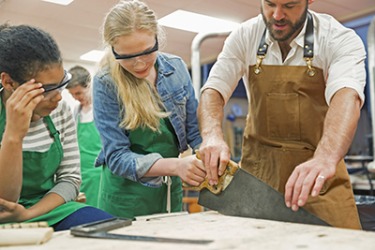 The middle school is implementing sloid (slojd) by offering classes in woodworking and other manual occupation courses to students.
noun
Slojd is a Swedish term for a training system to learn how to use woodcarving and joining tools.

An example of slojd is a class in Sweden to learn how to make wooden bowls.
---
slojd

Noun
(uncountable)
Alternative spelling of slöjd.
---