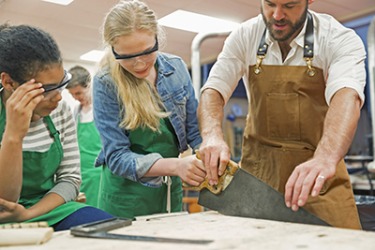 The middle school is implementing sloid (slojd) by offering classes in woodworking and other manual occupation courses to students.
noun
The definition of a sloid is another spelling for slojd, the educational system based on making crafts, created in Finland by Uno Cygnaeus in 1865.

An example of sloid is a required woodworking class in Swedish schools.
---
sloid
---