shimming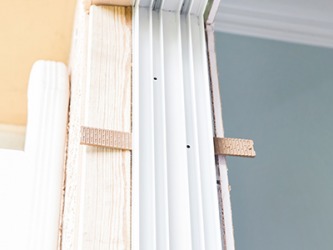 Shimming is necessary to get the frame plumb and level so the door is able to swing correctly.
verb
Shimming is using a thin, wedge-shaped piece of metal, wood or stone to fill in gaps or to make something level.

An example of shimming is using a piece of wood under a table leg to level the table.
---
shimming

Verb
Present participle of shim.
---