shield volcano
shield volcano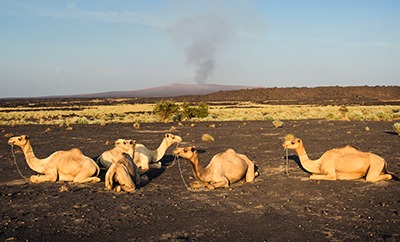 Erta Ale is an active shield volcano in Ethiopia.
noun
The definition of a shield volcano is a type of volcano with gently sloping sides that are made from multiple fluid lava flows.

An example of a shield volcano is Mauna Loa in Hawaii.
---
shield volcano
noun
A volcano composed of gently sloping sheets of basaltic lava from successive volcanic eruptions.
---
shield-volcano

---