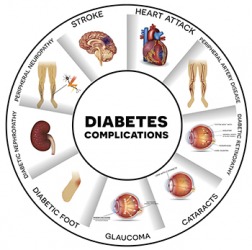 A common sequelae of diabetes is chronic kidney disease or diabetic nephropathy.
noun
The definition of a sequelae is a result or consequence of something, or a medical condition that results from a prior disease.

An example of sequelae is poor blood flow to the feet as a result of having diabetes.
---
sequelae

---