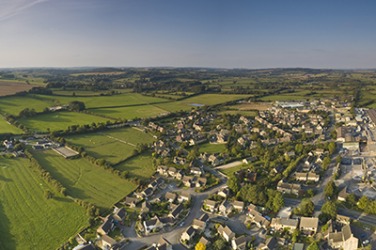 The families living in the semirural neighborhood enjoy the quietness of rural life but the conveniences of a town.
adjective
The definition of semirural is a location that is sort-of country but that is not officially considered country.

An out-of-town suburb near farm country is an example of a neighborhood that would be described as semirural.
---
semirural
somewhat rural: used esp. of outlying areas adjacent to suburbs
---
semirural
adjective
Having both rural and urban characteristics: a semirural community.
---
semirural

---