semiarid

sem·i·ar·id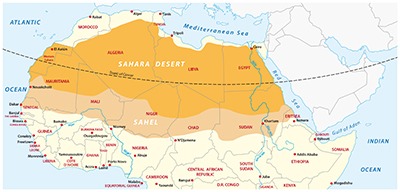 The Sahel Zone south of the Sahara Desert in Africa is an example of a semiarid environment.
adjective
The definition of semiarid is a climate or place that is partially arid, or semi-dry and has less than 20 inches of rain each year.

An example of semiarid climates is the hot, semiarid climate of the Outback in Australia.
---
semiarid
characterized by little yearly rainfall and by the growth of short grasses and shrubs: said of a climate or region
---
semiarid
adjective
Characterized by relatively low annual rainfall and having scrubby vegetation with short, coarse grasses; not completely arid.
Related Forms:
---
semiarid

Adjective
(comparative more semiarid, superlative most semiarid)
---