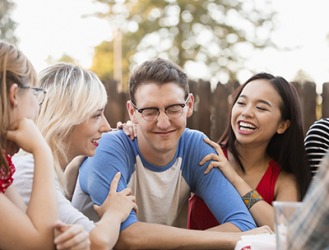 Zach's friends made sarky comments about the style of his new glasses, but he knew it was only good natured teasing.
adjective
The definition of sarky is a British term for a sarcastic person.

An example of a sarky person is someone who says they like someone but make unkind comments about the person.
---
sarky
adjective
sark′ier

,

sark′iest
Brit., Informal
sarcastic
Origin of sarky
from sarc(astic) + -y
---
sarky
adjective
sar·ki·er, sar·ki·est
Chiefly British Slang
Sarcastic.
Origin of sarky
Shortening and alteration of
sarcastic
Related Forms:
---
sarky

Adjective
(comparative sarkier, superlative sarkiest)
(UK, informal) sarcastic
---