samara

Sa·mar·a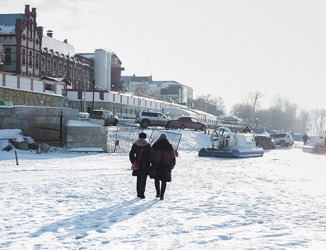 Samara, Russia
noun
Samara is the sixth largest city in Russia.

An example of Samara is the city in southeastern Russia where the Volga port is located.

The definition of a samara is the flat wing-shaped fruit of trees that protects and carries the seeds of the tree.

An example of a samara is the enclosure for the seeds of the sycamore maple tree.
---
samara
a dry, one-seeded, winged fruit, as of the maple
Origin of samara
Modern Latin from L, seed of the elm from Gaulish from an unverified form
samos
, summer

Samara
city in SE European Russia, on the Volga
---
samara
noun
A dry, indehiscent, winged one-seeded or two-seeded fruit, as of an ash, elm, or maple.
Origin of samara
Latin
elm seed
samara
top: slippery elm fruit
bottom: silver maple fruit
Samara
A city of western Russia on the Volga River east-southeast of Moscow. Founded in 1586 as a stronghold to defend river trade and the eastern frontier, it was temporarily the capital of the USSR from 1941 to 1943. From 1935 to 1991, it was known as Kuibyshev.x
---
samara

Proper noun
A city in Russia, the sixth-largest in the country by population.
---