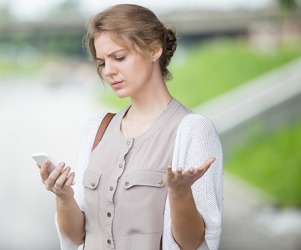 Paige grew annoyed by the numerous robocalls she was receiving on her cell phone so she decided to add her number to the National Do Not Call list.
noun
The definition of a robocall is a telephone call made by machine that delivers a prerecorded message.

An example of a robocall is an automated phone call that records a political message on your phone.
---
robocall
a telephone call made, as on behalf of a political campaign, by means of automated dialing and intended typically to reach a wide public
a prerecorded message conveyed in this way
Origin of robocall
from
robo-
from robot + call
---
robocall
noun
A telephone call made by an automatic dialer, consisting of a prerecorded message, usually of a candidate in a political campaign.
Origin of robocall
robo(t)
call
---
robocall

Verb
(third-person singular simple present robocalls, present participle robocalling, simple past and past participle robocalled)
(North America, pejorative) To make robocalls.
Origin
1998, robo- +"Ž call.
---
robocall - Computer Definition
A phone call made by a computer and automatic dialer that delivers a prerecorded message. Robocalls are not the same as automated calls to specific people for appointment reminders, pharmacy pickups and the like. Robocalls deliver the same message to thousands of phone numbers on a list. For example, many school districts use robocalling to inform their students of a snow day. They Can Be Scams Too Robocalls are also used in phishing schemes that warn of illegal credit card activity or that a lawsuit from the IRS has been instigated. The called parties are told to phone an 800 number, in which case they will be asked for sensitive data such as social security or card account numbers (see vishing). According to the YouMail National Robocall index, in 2016, more than 50,000 robocalls were made to U.S. phone numbers every minute, even to numbers on the National Do Not Call list. See spam.
---