resurgence

re·sur·gence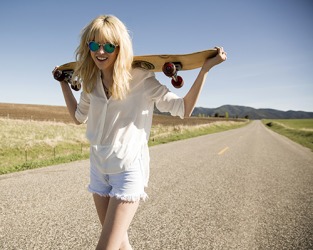 Mirrored sunglasses, trendy in the 1980's, are having a resurgence in popularity among the youth today.
noun
The definition of a resurgence is a new start, or a revival.

An example of a resurgence is 1980's fashion being trendy again.
---
resurgence
noun
A continuing after interruption; a renewal.
A restoration to use, acceptance, activity, or vigor; a revival.
---
resurgence

---