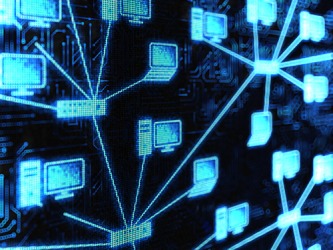 The reseau shows the connection of the computer networks.
noun
The definition of a reseau is a French term for a network or grid of fine lines that form standard sized little squares.

An example of reseau is what astronomers use as a measuring reference for celestial photos.
An example of reseau is the background, meshed grid for old lace.
---
reseau
or ré·seau′
noun
pl.
-·seaux′
a network; specif.,

a grid of fine lines forming little squares of a standard size: used with celestial photographs and plates for reference or measurement
a network of meteorological stations throughout the world

a netted ground or meshed foundation in lace
Origin of reseau
French from Old French
resel,
diminutive of
roiz
from Vulgar Latin
retis
, for Classical Latin
rete
, net: see retina
---
reseau
or re·seau
noun
pl.
réseaus,
or
réseaux
or
re·seaus
or
re·seaux
A net or mesh foundation for lace.
Astronomy A reference grid of fine lines forming uniform squares on a photographic plate or print, used to aid in measuring the relative positions and sizes of objects in the photograph.
A mosaic screen of fine lines of three colors, used in color photography.
Origin of reseau
French
from
Old French
reseuil
diminutive of
raiz
net
from
Latin
rēte
---